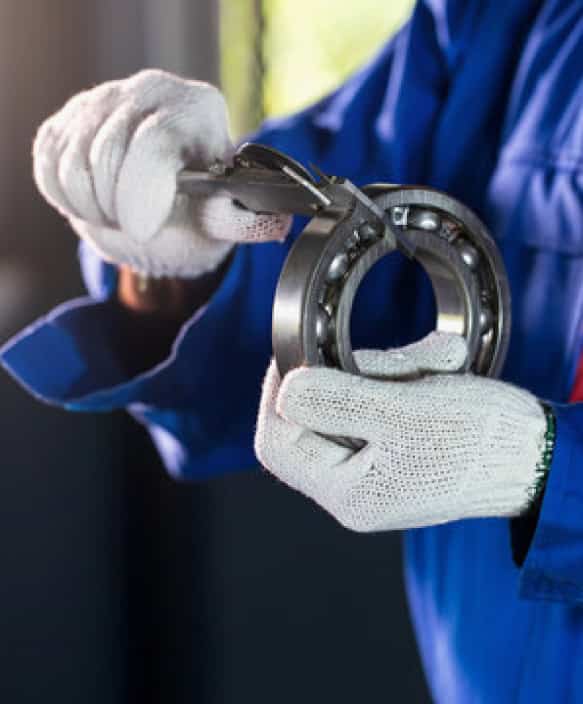 Since more than 60% of bearing fail prematurely, you need a fast replacement every time.
INDAUTS expertise and our in house technical specialists means we wont just identify the failure, we isolate the cause, propose the solution and if necessary, can also design, manufacture and install special solutions.
With our manufacturing facility and close relationships with all key suppliers, we can always supply the right bearing – even one no longer in production, an imperial size, or a special one, for example.
Our broad technical knowledge and product impartiality means that if the solution is lubricant, sealing or design related, we're still able to quickly recommend the correct course of action, provide the product and fix it – minimizing downtime and reducing the impact on your plant's performance.
But why wait until a bearing fails? We can also provide condition monitoring and vibration analysis, to enable proactive, predictive maintenance; quickly and expertly resolving a small problem before it becomes a bigger one.